No, that's not Rich Fanklin or his cousin. Matt Secor will be one of 32 contestants to join the latest installment of the Ultimate Fighter Reality Series.
Matt Secor hails from South Glens Falls, New York and trains with Spa City Jiu-Jitsu out of Ballston Spa, New York. Under the tutelage of Renzo Gracie black belts Eddie Fyvie and Chad Beatty, Matt brings to the table a strong background in grappling and a solid ground game.
Matt comes to the house with an amateur record of 5-0 and a professional record of 3-1 (see record here). His only loss coming to Nordine Taleb, Bellator FC fighter and training partner of Georges St. Pierre (ever heard of him?).
Matt played soccer and wrestled in high school and has been fighting since '09. He has been training with Renzo Gracie black belts and that is no joke. Matt should have a serious advantage on the ground against a lot of the guys in the house.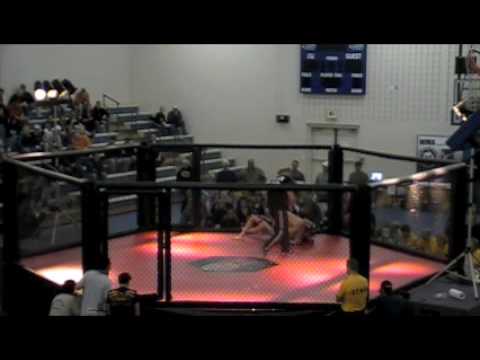 You can see in the video how fast Matt reverses the takedown and in less than a minute his opponent is tapping out.
I've trained with Matt before on a few occasions and I can say this kid is a beast. He's strong as hell and knows how to apply that strength in a technical way which is always a dangerous combination.
Matt is one of the only TUF fighters to come out of Upstate New York. The only other fighter to come from the same area is Matt Riddle, who was a NY State and National wrestling Champion that wrestled for Saratoga High School. While Matt didn't win the show, he has enjoyed tremendous success in the UFC since then.
If having the first name Matt and being from Upstate New York are any indication of having success in the biggest fight promotion in the world, then Secor is in good shape. Even if it isn't, look for Matt to put on amazing fights and display a technical and dangerous ground game that will keep all of the TUF contestants on their toes.
Who do you think is going to win TUF 16?